Microfilm: AggroPastels (Fiche)
This was a true labor of love of which I'm very proud. And so while I run the risk of egomania by heralding it as my favorite of the year, I'd be lying otherwise. I didn't listen to anything more, having scrutinized every detail of this album. This year we got 2 really high profile nods from Huffington Post and Towleroad, but getting traction from the blogs that helped us gain some fans with our last album in 2008 was especially difficult this year. All that aside, it's by far the best produced music I've worked on to date, with more attention in the details, mix, and mastering. The album has a fairly distinct arc to it, with the final stretch of tracks (starting with "Penthouse") being perhaps my personal favorites.
Pet Shop Boys: Electric (x2)
"It's the most solid showing from them in ages, and I can't get enough of it. How refreshing to hear Pet Shop Boys still going strong in the same year that OMD resurfaced with their rather outstanding English Electric album. Both play to each group's strengths, but with Electric, Pet Shop Boys strongly contend for my favorite album of 2013. If the two had something to prove, they've done it, and then some…"
Read the full Ear Influxion review of Electric
Hammock: Oblivion Hymns (Bandcamp)
"…Each piece on Oblivion Hymns feels like its own catharsis, including opener "My Mind Was a Fog… My Heart Became a Bomb." Surely there's some drama in these track titles alone, and they're reflected in the big, swooning arrangements of the music itself. It would run the risk of all feeling too sentimental or cloying if it weren't so damn perfect. They really get it right here, nary a note out of place…"
Read the full Ear Influxion review of Oblivion Hymns
The Haxan Cloak: Excavation (Tri Angle)
"Supposedly the concept of this album is the journey of the soul after death — and rest assured, Krlic is not talking pearly gates, angels and harps. This is one sordid set of pitch black tracks. The transition from Aurora Borealis to Tri Angle makes sense by virtue of how much more rhythmically focused this set of tracks is; while cello and strings still appear here and there, they are not the focus of the music at all. Compared to his self-titled debut, this feels more overtly electronic and has more of a low-end pulse to it, but it's a far cry from dance music, with a heavy emphasis on doom…."
Read the full Ear Influxion review of Excavation
Richard Chartier: Interior Field (Line)
"The most notable thing about Richard Chartier's latest is that it starts with so many organic sounds. The naturalism is startling given his repertoire often focusing on severe, digital minimalism. For Interior Field, Chartier used field recordings from a variety of spaces both large and small around the world. The triangulation of location, focus, and experience informs the often haunting aesthetic of the album, about an hour of sound split into two halves."
Read the full Ear Influxion review of Interior Field
Boards Of Canada: Tomorrow's Harvest (Warp)
Boards of Canada's latest seems to me a hybrid of their output over the years. It has some of the more organic lushness of their last album, The Campfire Headphase, but the tone is overall much darker and gloomier, like their sophomore album Geogaddi. It's a long one, spread out over seventeen tracks, many of which are fairly short but which add up to a pretty comprehensive album. It continues to showcase their knack for dreamy melodies and dark atmospheres, all set to often mechanical downtempo grooves.
Atom™: HD (Raster-Noton)
"The sound of most of the tracks picks up where his excellent Liedgut album left off, with crisp, digital production that is characterized by white noise, pure wave synths, and meticulously sequenced details. But like many of his releases, there's a concept unifying the tracks, and in this case, it's a backlash to manufactured pop and vacant dance music. Restless a spirit as ever, Schmidt starts off perhaps pandering to the Raster-Noton aesthetic before introducing more playful elements…"
Read the full Ear Influxion review of HD
Nosaj Thing: Home (Innovative Leisure)
"The new album from Jason Chung, a full 3 years after his last album and its accompanying remix collection, is stunning. It won me over immediately with the introductory combo of melancholic stride of the title track and "Eclipse," a double-time/half-beat collaboration with Kazu Makino from Blonde Redhead, the latter of which is the lead single from Home…"
Read the full Ear Influxion review of Home
Atoms For Peace: Amok (XL)
Thom Yorke's follow-up to his Eraser solo album is with his touring group that includes Nigel Godrich and Flea. The album picks up where Eraser left off, but the sound itself is slightly more that of a band. Yorke's voice and tendency for skittery, nervous laptop programming dominate once again, with his signature wistfulness coming through on tracks like "Before Your Very Eyes" and "Unless." There's nothing so unique about this album in relation to Yorke's repertoire, but it is still a solid collection of songs that I find myself revisiting again and again.
Holden: The Inheritors (Border Community)
"The Inheritors pushes boundaries considerably further from his debut and is surely transformative. It's a creative triumph from a man who's unafraid to take chances, to challenge himself creatively, to trump dancefloor conventions while still operating ostensibly within the periphery of dance music culture. The star of The Inheritors is Holden's mastery of the modular synth. Because of the nature of the gear used, there is something almost automatically timeless about these tracks, owing as much to the motorik sprawl of krautrock as techno…"
Read the full Ear Influxion review of The Inheritors
M. Geddes Gengras: Collected Works Vol. I – The Moog Years
"Amidst the whole modular synthesis craze currently, it's easy to write off Gengras' Moog excursions as simply jumping on the bandwagon, but I find this collection of six pieces to be engrossing and haunting…"
Read the full Ear Influxion review of Collected Works Vol. I
Autechre: Exai (Warp)
"…It serves as another installment in their continual shapeshifting, emphasizing all of the things they are good at in new permutations and combinations. And that they deliver so much of it this time around, with so little that I'd edit out (editing becomes somewhat arbitrary with this sort of sprawl, almost undermining its raison d'être), that it's hard to not herald Exai as one of Autechre's more shining moments of the second half of their career together…."
Read the full Ear Influxion review of Exai
Steven Tang: Disconnect to Connect (Smallville)
"…Steven Tang's debut album for Smallville combines an obvious love of Chicago jack with Detroit techno. It has all of the smoothness one might hope for based on the latter, but with a decidedly spacey slant. The album is tight on the details, with plenty of punch to keep warm bodies moving. These are tracks that would work just as well on a dancefloor as they do in the home studio or on headphones. But I think this music is best suited for a night time drive, each track lean and streamlined with nary a detail out of place…"
Read the full Ear Influxion review of Disconnect to Connect
Frank Bretschneider: Super.Trigger (Raster-Noton)
"…the playful spirit of his 2010 album EXP or 2007's Rhythm comes through loud and clear here. Highly detailed and syncopated sequences of drum samples, sliced and diced, skitter in and out of his signature glitch aesthetic. But I dare say, some of Super.Trigger is downright funky — a word I never thought I'd associate with Herr Bretschneider."
Read the full Ear Influxion review of Super.Trigger
µ-Ziq: Chewed Corners (Planet µ)
"…it's not surprising that he's drawing inspiration from some of the outskirts of dubstep and halfbeat music, especially considering that Planet µ has been a prime outlet for dubstep, breakbeat, and its myriad fringe mutations over the last decade or longer — but the melodic core of the album is pure Paradinas at his finest…"
Read the full Ear Influxion review of Chewed Corners
Sigur Rós: Kveikur (XL)
Sigur Ros's latest took me by surprise completely. I'd all but written off their music since Takk, and hearing the immediacy and rawness of Kveikur won me over instantly. I'd never heard the group sound so visceral since some of the downtrodden sprawl of their sophomore album ( ). The rhythm section really drives the music here, with a toughness and confidence that feels inspired. 
John Roberts: Fences (Dial)
"Compared to Glass Eights, rhythm is more front and center here, always in stark contrast to his choice of instrumentation and arrangement — that juxtaposition of strings and heavy percussion is at the heart of what makes Fences such an oddly intriguing and engaging album…"
Read the full Ear Influxion review of Fences
My Bloody Valentine: mbv (mbv)
Kevin Shields' comeback as My Bloody Valentine took everyone by surprise when he announced the immediate availability of mbv in February. He's been threatening to follow his masterpiece, 1991's Loveless, for so long now — so how does it measure up? It's best to evaluate it on its own terms, with tinges of trends that have come and gone (drum & bass, for instance) buried amidst the usual MBV aesthetic of guitars and effects, effects, effects. The album feels as though it's in 3 acts, 3 songs each, and my favorite falls at the end. "In Another Way" is my favorite of all, but closer "Wonder 2" is also a fun swirl of sound, with the raucous "Nothing Is," consisting of a lurching locked groove of riffs and thunderous drums, sandwiched in between. On its own merits it's a testament to what a talent Shields is, but perhaps is more willing to blend into the current landscape of music rather than feeling so singular and ahead of the curve 20+ years ago.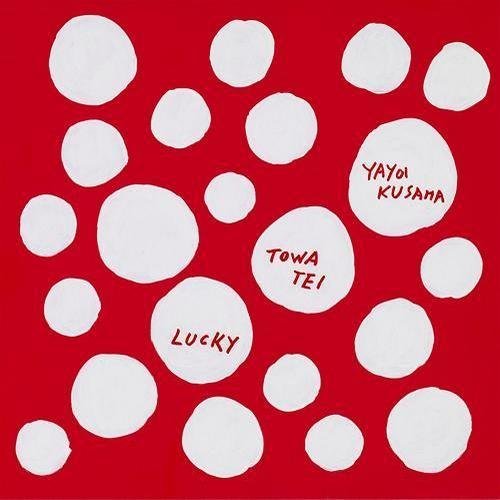 Towa Tei: Lucky (Warner Music Japan)
My main issue with Towa Tei's albums in the past had been a lack of consistency — so much so that I sort of ignored him for a few years until hearing "Apple," Tei's collaboration with weirdo vocalist Ringo Sheena. It's completely irresistible, with its chunky house groove and her odd vocals, and it's a highlight on the album, but there is plenty of joy to go around here. It's contagious through "Blue for Girls, Pink For Boys," "Juxtapose," and "Radio," among others. Really fun stuff worth a listen.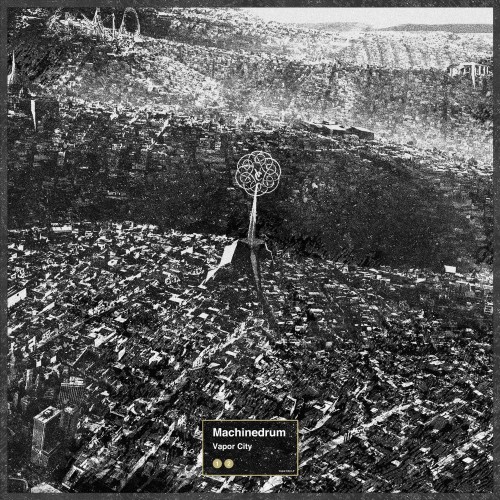 Machinedrum: Vapor City (Ninja Tune)
"…Fans of Room(s) will find a lot to like here, and the shifts Stewart has made in his production are incremental and measured. Still, the skittery breakbeat of drum & bass is pronounced even as it takes a backseat to the uptempo bass music motifs that characterize many of its tracks. He also continues to exploit pitch-modulated vocal fragments and phrases in a way that is sounding less fresh every time to anyone who was surprised by Burial's debut, but that doesn't matter to me; the vocals always service his arrangements for the better, in my opinion…"
Read the full Ear Influxion review of Vapor City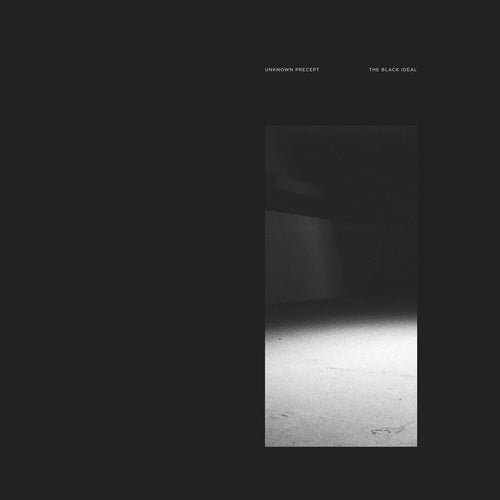 V/A: The Black Ideal (Unknown Precept)
"Over the span of eight tracks, The Black Ideal traverses a fair amount of musical terrain, with plenty of variety while still adhering to such a dark aesthetic. Top notch stuff — I hope that Unknown Precept continues to release such quality material…"
Read the full Ear Influxion review of The Black Ideal
Locust: You'll Be Safe Forever (Editions Mego)
"You'll Be Safe Forever is not so far off from the haunted samples of his previous outing under his own name, The Revenant Diary, but it also falls in line with the chunky beats of Locust's Truth Is Born of Arguments album from 1995. Anyone expecting the more chanteusy lyrical side of Wrong or Morning Light may be slightly disappointed, but this is very much Van Hoen in his element otherwise. Hazy interludes break up the more rhythmic tracks, and it's the contrast between these more ambient interludes and strong beat-laden pieces that defines the album…"
Read the full Ear Influxion review of You'll Be Safe Forever
Jon Hopkins: Immunity (Domino)
"…on his follow-up, Hopkins has streamlined his sound to focus on a four-to-the-floor beat and a rawer, more physical sound. The results are staggering, especially when he lets his ideas run free for over nine minutes at a time…"
Read the full Ear Influxion review of Immunity
Diamond Version: EP 1-5 (Mute)
"It's nice to hear these two artists collaborating with such exuberance; in stark contrast to the ethos of Raster-Noton, Diamond Version brings not only a playful spirit but a versatility for both the dancefloor or at-home listening that is refreshing…"
Read the full Ear Influxion review of EP 2-5
The Field: Cupid's Head (Kompakt)
"It's nice to hear something so tried and true and perhaps somewhat written off now full of so much vitality yet again. In Willner's capable hands and heart, this mesmerizing batch of looped grooves and patterns takes on a vibrant life of its own…"
Read the full Ear Influxion review of Cupid's Head
OMD: English Electric (OMD)
OMD's second album as a reunited foursome is significantly improved over their previous comeback. The group envisioned English Electric as a sort of sequel to 1983's Dazzle Ships, one of their least compromising and most conceptual albums before making a right turn headlong into pop music afterward. There are interludes with vocal synthesis and fragments, another nod to Dazzle Ships' pacing, but the sound is current. "Metroland" is probably the best song we've heard from OMD in decades, effortless and familiar and fresh all at once. And some of the bombast and pomp that characterized an early hit like "Joan of Arc (Maid in Orleans)" comes through loud and clear on "Our System," with its ascending chorus of voices. A really nice contrast to the Pet Shop Boys' outstanding Electric this year, very good stuff.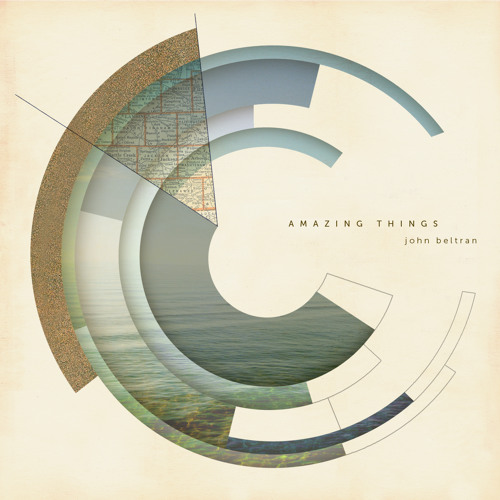 John Beltran: Amazing Things (Delsin)
"Amazing Things lives up to its name with a rich optimism reflected in its gorgeous arrangements. This music falls rather squarely outside of techno completely, landing somewhere closer to downtempo IDM or a score. Many tunes combine electronic elements with guitar and drums to create a result that's more tender, more human…"
Read the full Ear Influxion review of Amazing Things
diamat: Being is the Sum of Appearing (N5MD)
"Most of these tracks are spacious, with plenty of room for effects and atmosphere. They also tend to include generous lead-in and -out, with pauses between tracks that feel almost too long at times, but such is the patient nature of Diamat's music."
Read the full Ear Influxion review of Being is the Sum of Appearing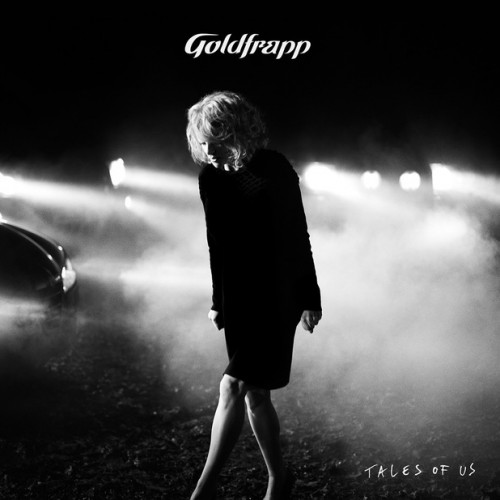 Goldfrapp: Tales of Us (Mute)
Goldfrapp's latest is a startling return to the graceful form that defined their spooky debut. Tales of Us feels a little more grounded, less surreal, than Felt Mountain, but no less gorgeous. Pitchfork dismissed this album as being somehow greatly marred by Alison Goldfrapp's affectation, but I see this as no different than the various vocal stylings that accompanied Felt Mountain or their other more dancefloor compatible albums. It's a stark and beautiful entry for the duo after what I found to be their most tepid collection of pop songs, Head First. Each story tells the story of a character, focused largely on the cinematic, beatless ballad sound that made their debut so strong in 2000.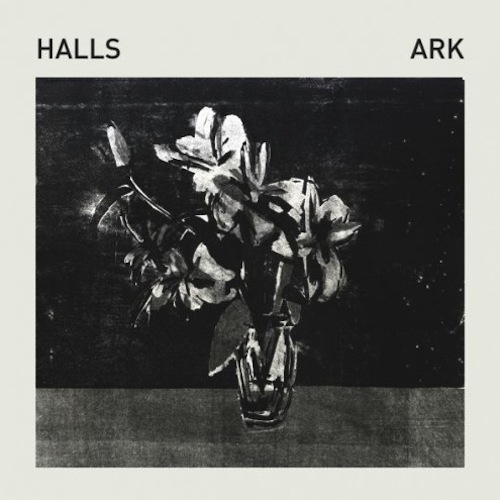 Halls: Ark (No Pain In Pop)
This is a more than slightly haunting collection of stark torch songs, carried largely by Sam Howard's airy voice. Its combination of piano balladry and glitchy programming straddles the worlds of emotive crooning and spacious atmospheres well. The album grows on me with time, especially with the bulk of the material at the album's center. Halls shares the same R&B revisionist camp as James Blake, although I find Halls' melancholy to be more compelling than James Blake's style lately.  
Donato Dozzy: Plays Bee Mask (Spectrum Spools)
"It's certainly more tame than some of the noisy sprawl that's characterized Bee Mask's material, but it shares that hazy, obscured surface and a rather melancholic disposition. It's a solid listen from start to finish, highly recommended for fans of melodic, lush, beatless electronic music…"
Read the full Ear Influxion review of Plays Bee Mask
Piano Interrupted: The Unified Field (Denovali)
If anyone is familiar with some of my solo music, you know that I'm a sucker for manipulated piano sounds. Piano Interrupted is a duo who base their sound largely around just that, deconstructed, sampled, retriggered, and repurposed piano samples and sounds. There's a grace about The Unified Field that makes it feel approachable and inviting, even while juxtaposing sounds in sometimes clever or unique ways.
Dusty Kid: III (Isolade)
This album is a recent acquisition of mine, and it's a double album — it's a tough one to concisely summarize here without having given it more thorough attention. But it's strong enough to feel appropriately included here, 20 tracks of finely crafted techno. I'd heard Dusty Kid output before that I liked, but it never struck me as feeling so natural and perfect. It's a broad and long body of work that is well worth the time.
Disclosure: Settle (Island)
I resisted the hype of Disclosure as the best big thing in dance music. It seemed like too much hype too fast which almost always leads to disappointment to my ears, but I was pleasantly surprised the first time I heard "Grab Her" and realized that this is a really fantastic love letter to dance music. Some of the tracks are vocal while others are decidedly more tracky, but it's a really compelling crossover from underground and nostalgic 90s house music into mainstream pop with collaborations with Jessie Ware, London Grammar, and more.
Some other favorites overlooked in 2012:
Raime: Quarter Turns Over a Living Line (Blackest Ever Black) [full review]
Christian Löffler: A Forest (Ki Records) [full review]
Lee Gamble: Diversions 1994-1996 & Dutch Tvashar Plumes (Pan) [full review]
Best reissue:
Bernard Parmegiani: De Natura Sonorum (GRM) [full review]